Sanderson Sister Wine Glass Set Original.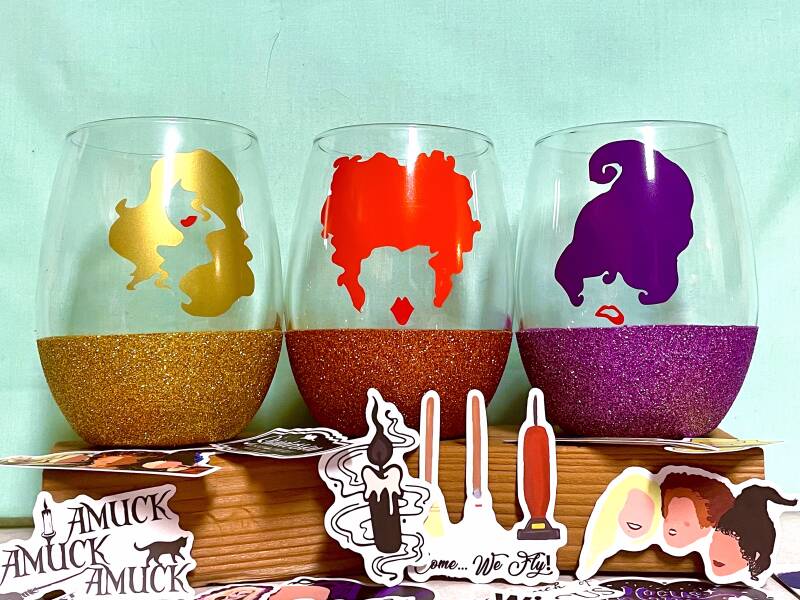 15oz Wine Glass Set, perfect for the new Hocus Pocus 2!
This 15 oz stemless wine glass is a perfect pour! Great for gift giving! Comes with permanent vinyl so it will last for years!
*Hand wash only, do not microwave or soak*

While the permanent vinyl has shown to withstand dishwashers it is not guaranteed and Hand-washing Only is recommended.

Please keep in mind that these are my processing times and regular postal delivery times will apply.

I can not do gift wrapping at this time, unfortunately. Wrapping a glass to travel safely doesn't really allow for me to also wrap it to be gift giving ready. If you would like a gift bag and tissue paper to be shipped along with your glass please choose the gift bag listing also to be added on. With minimal assembly on your end, your gift will be ready to go minutes after arrival!

Please message me with any questions and I will gladly alter designs to make custom listings for you!